Flix IPTV isn't officially available on the Amazon App Store. You will have to sideload the APK file using the Downloader app on the FireStick. But don't worry—it's easier than it sounds. Follow the step-by-step guide below.
1. Switch on your FireStick and go to the home page.
2. Scroll to Find.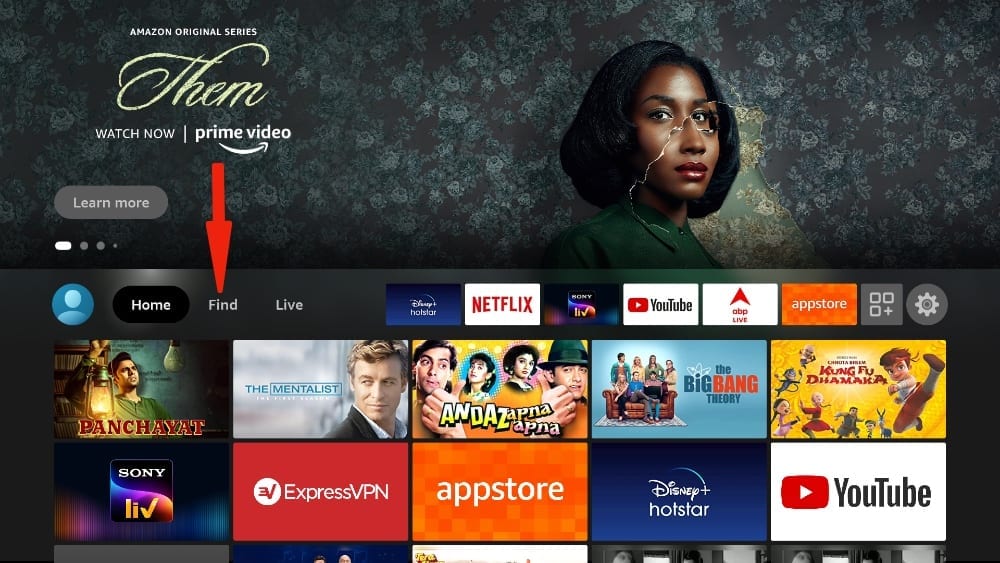 3. Select Search. A virtual keyboard will appear.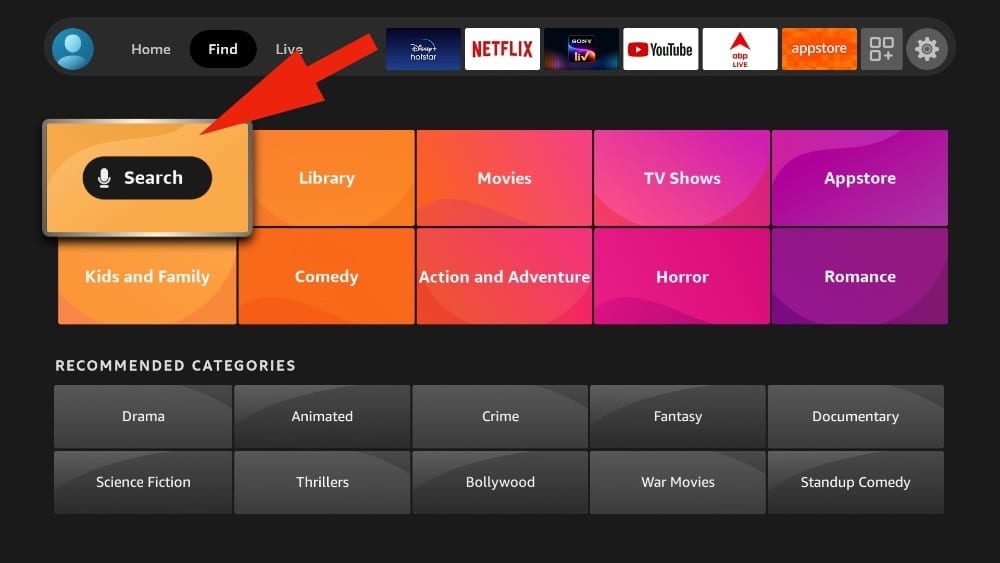 4. Type Downloader using the virtual keyboard or using the Alexa voice assistant on your remote.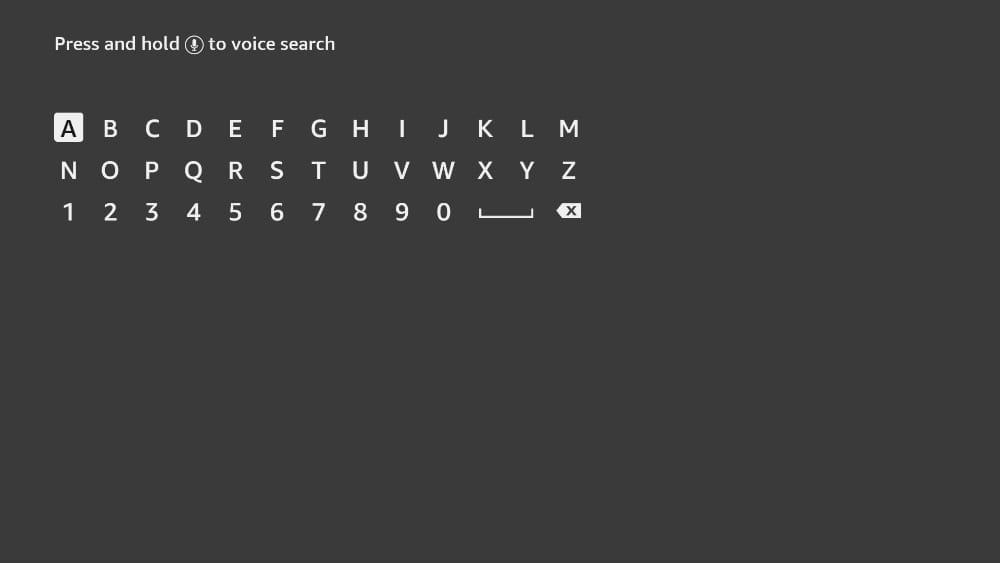 5. Find and select Downloader among the search results. You can recognize the app by its orange background.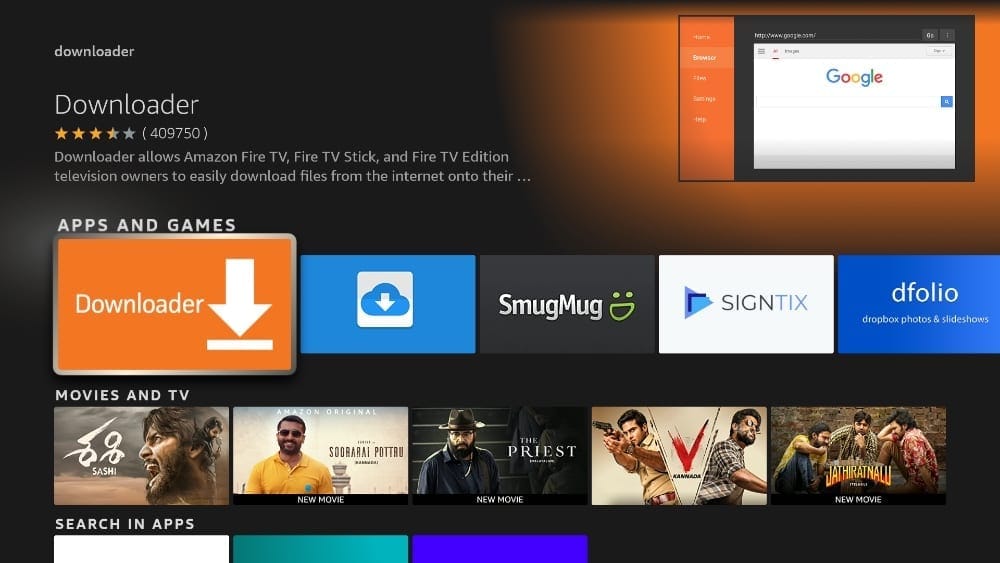 6. Select Get or Download to install the app on your FireStick.
As I mentioned above, we will use Downloader to sideload and install Flix IPTV on the FireStick. But before we can proceed, we need to change some FireStick settings.
7. Press and hold the home button on your FireStick remote.
8. Go to Settings.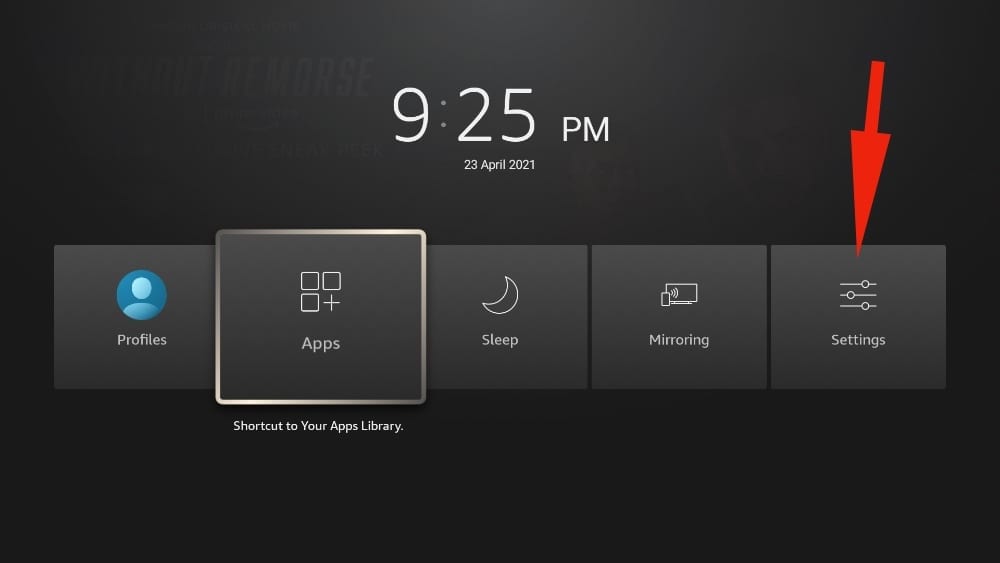 9. Scroll down and select My Fire TV.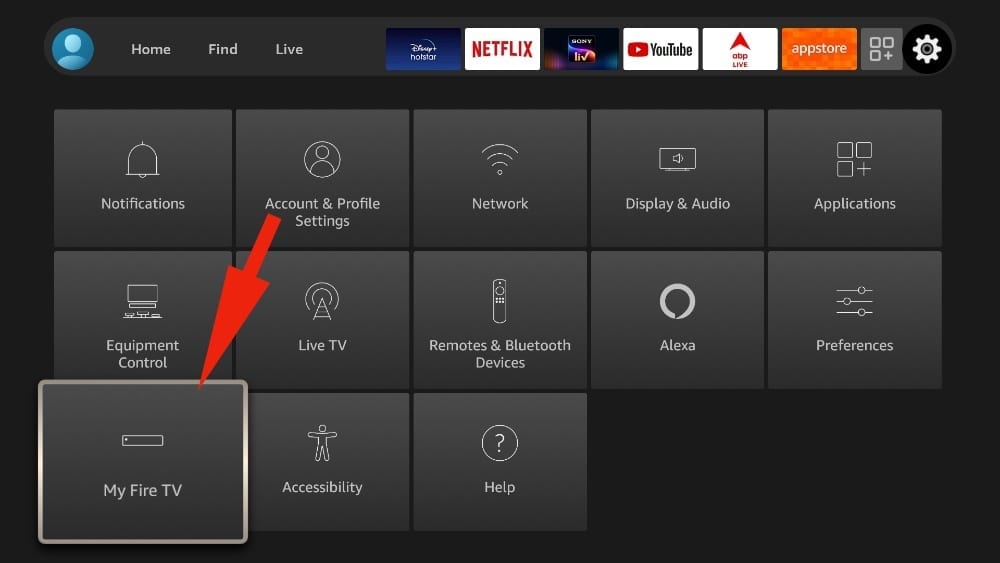 10. Select Developer Options from the following menu.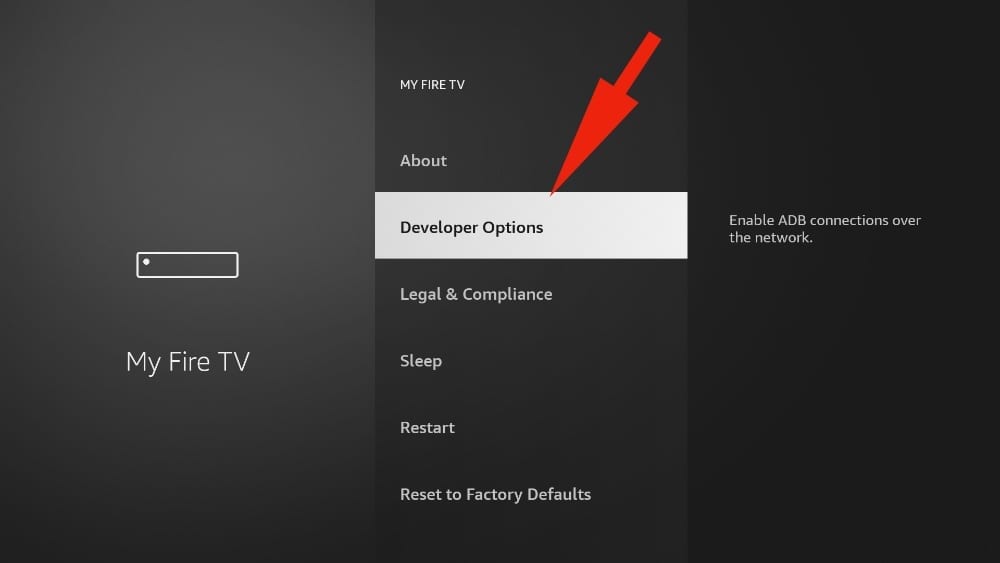 11. You will see Apps from Unknown Sources. It's disabled by default. Turn it on.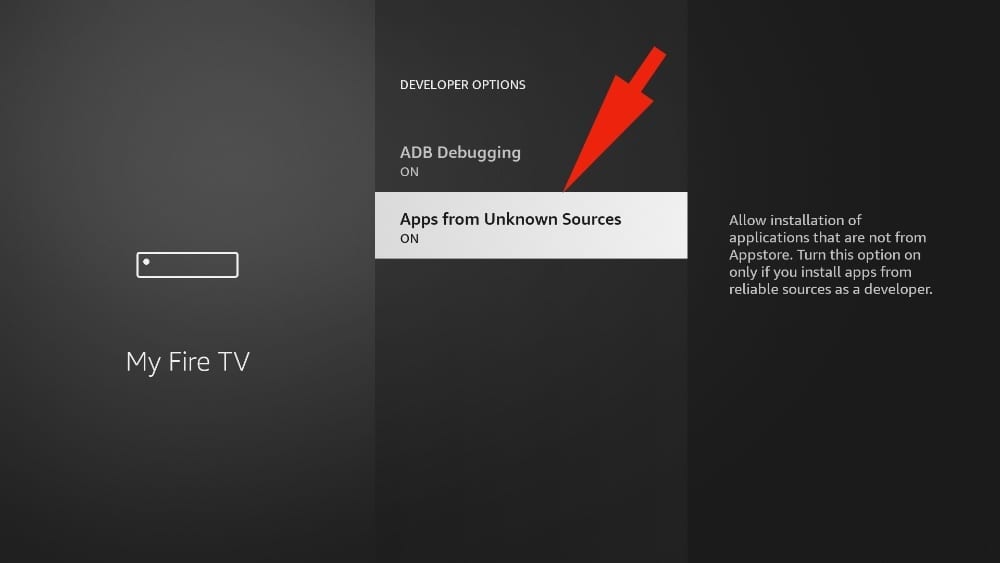 12. Go back to the FireStick home page. Find and open Downloader.
13. Select the Enter a URL box.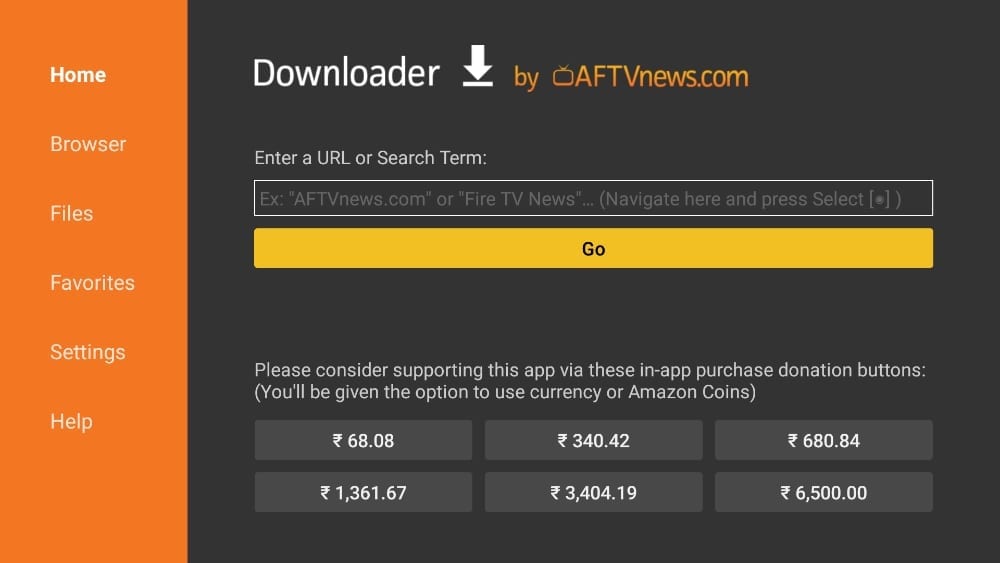 14. Type http://flixapk.com and select the Go button.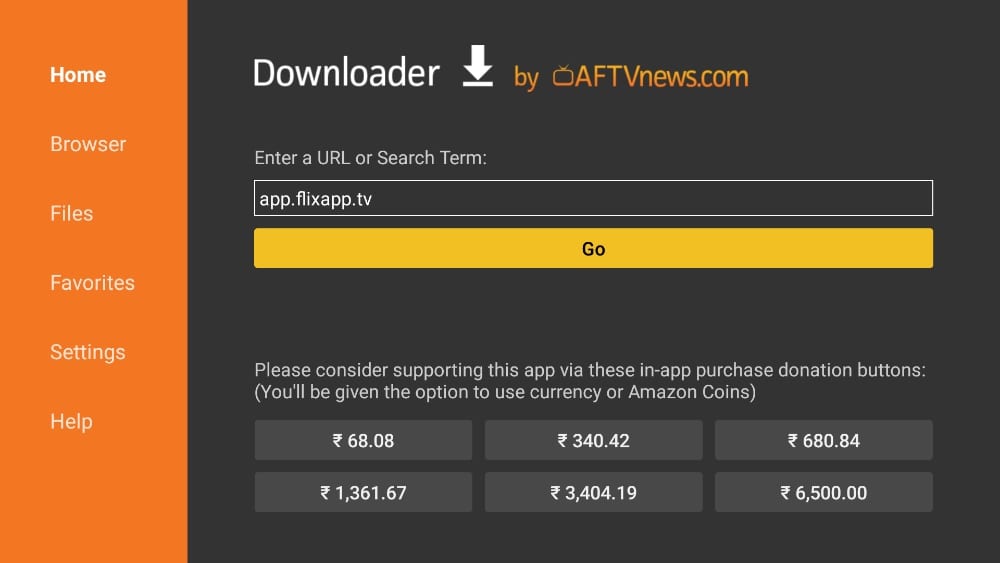 15. Downloader will start downloading the APK file from the web.
16. You will be prompted when the download completes. Select Install.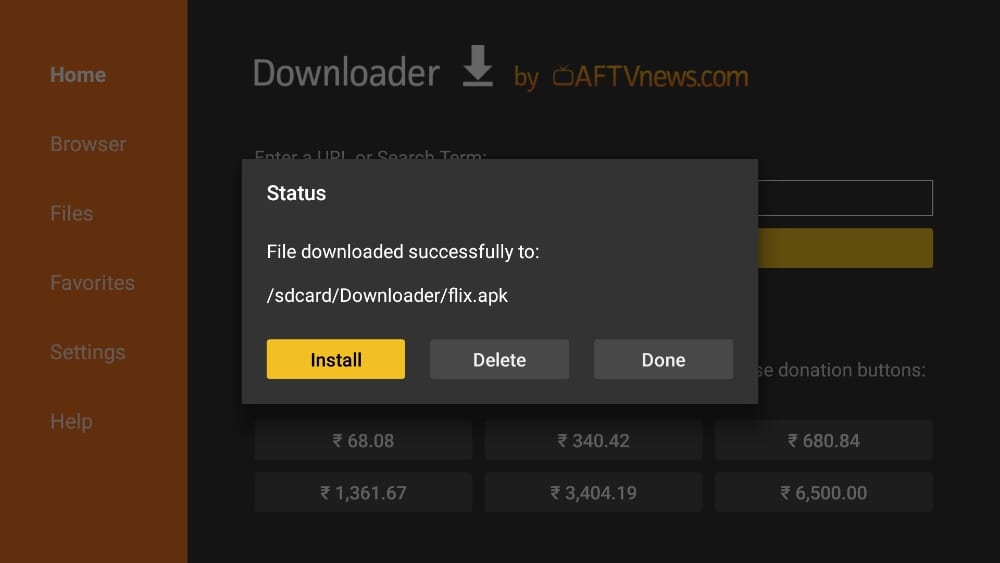 That's it. You have successfully installed Flix IPTV on your FireStick. If you wish, you may now delete the APK file from your device.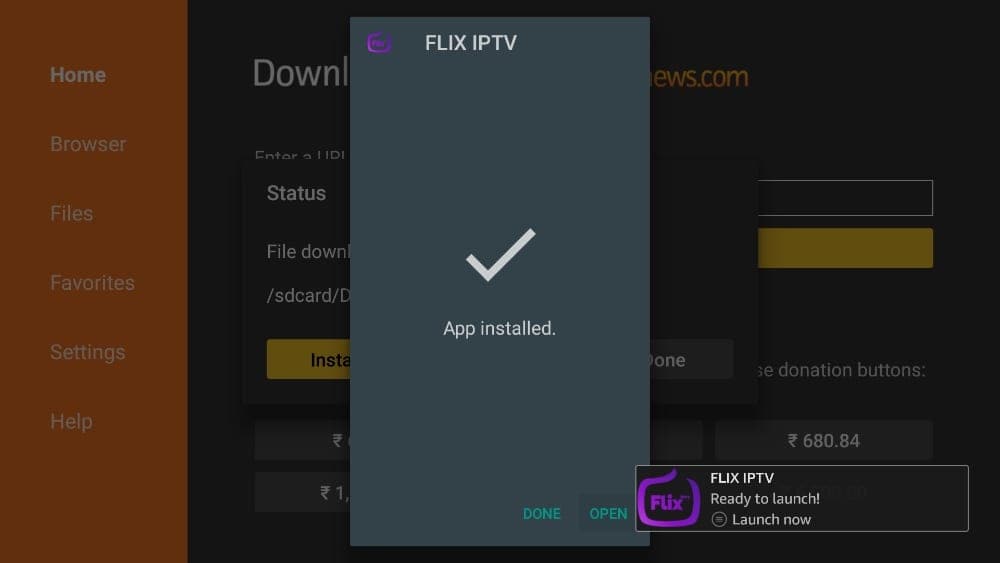 HOW TO USE FLIX IPTV ON FIRESTICK
As I mentioned above, Flix IPTV is simply an IPTV player that can play content from IPTV services/providers. By default, you won't find any content in the app to stream. You will have to integrate IPTV services using your login details before you can create a playlist. Follow the steps below.
1. Go to your FireStick home page and scroll to Your Apps and Games.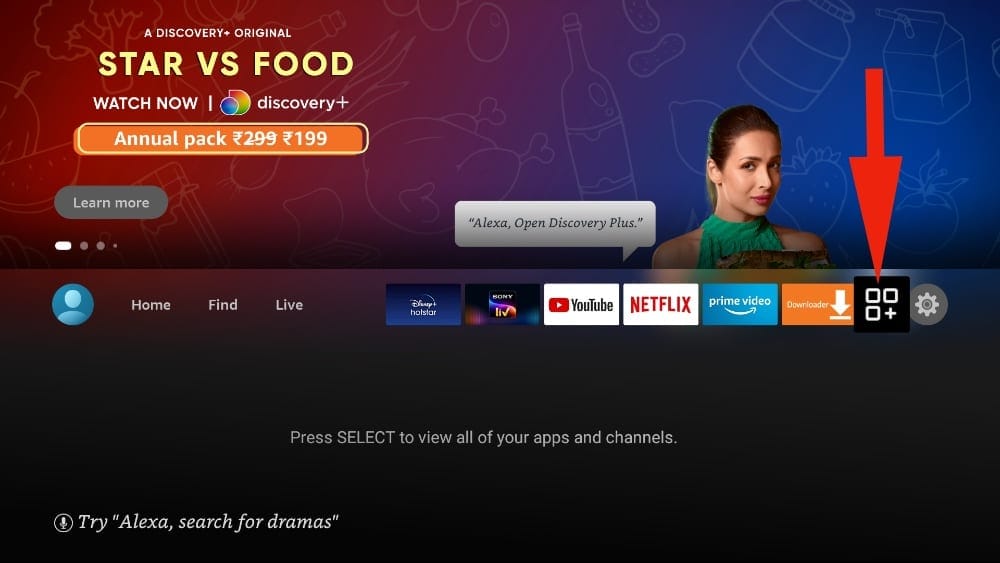 2. Scroll down to Flix IPTV and select the app to open it.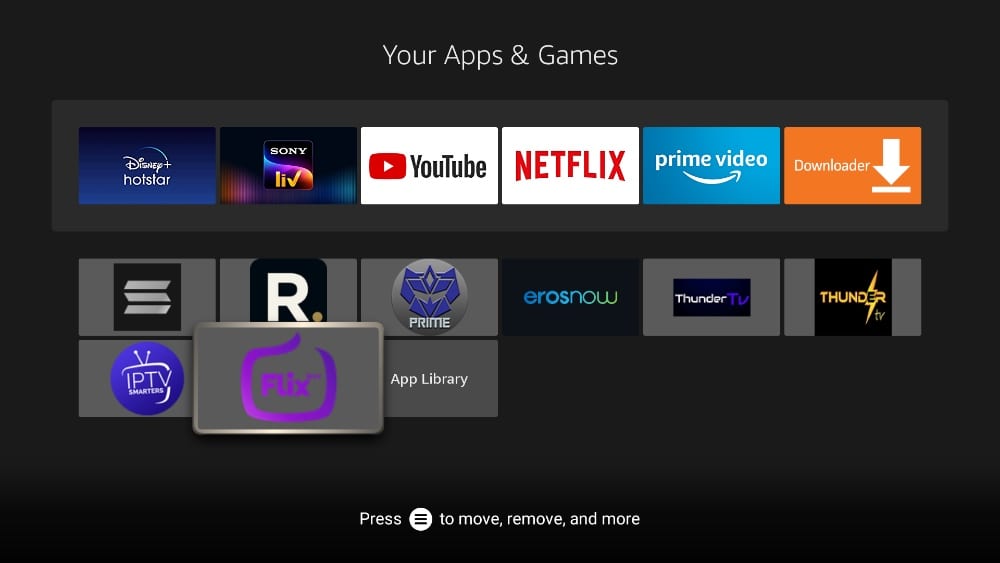 3. In the left-hand menu, navigate to Settings.
4. On the following menu, scroll down to User Account.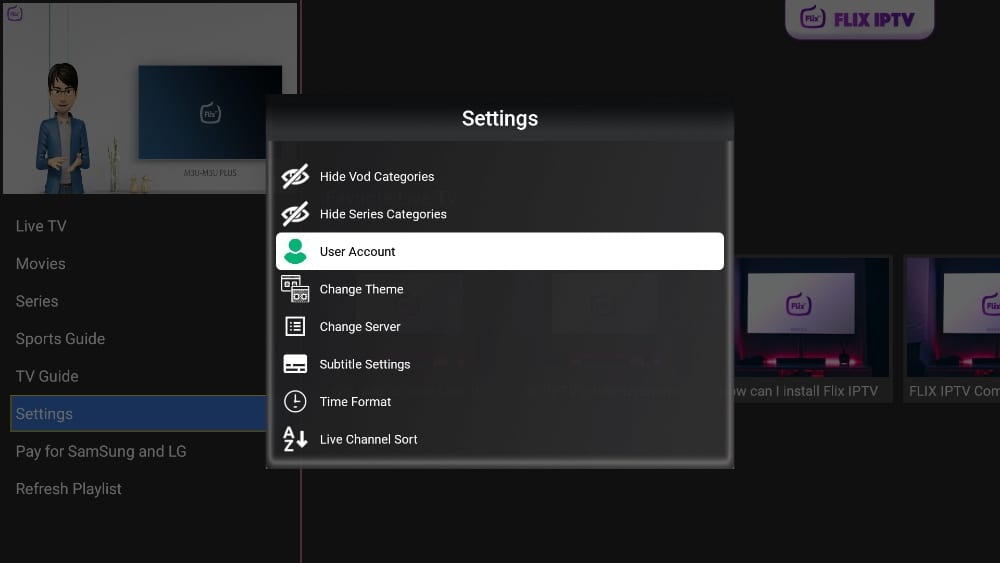 5. On the User Account screen, take note of the Mac address.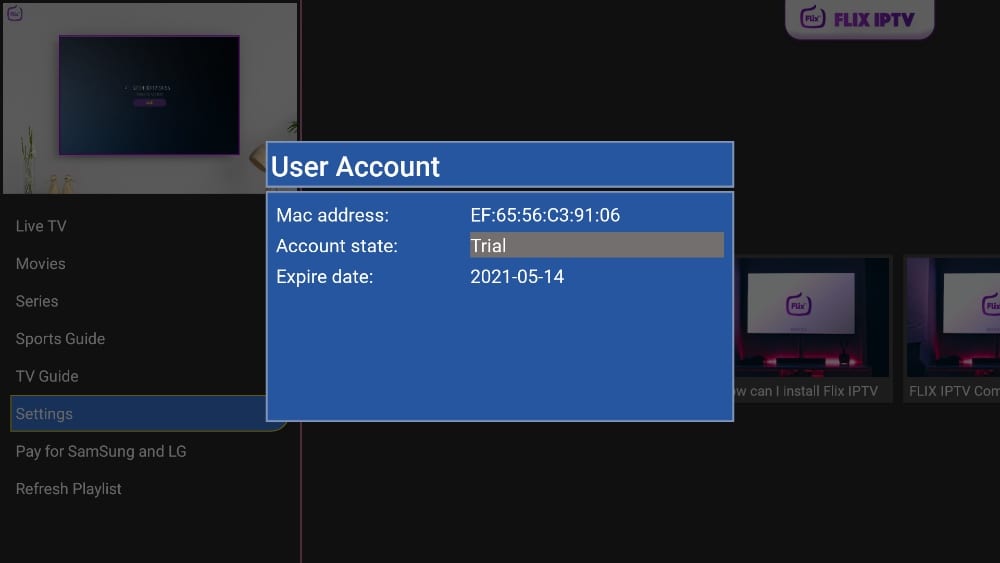 6. Open a web browser on your desktop or phone and navigate to the following address: https://flixapp.tv/mylist
7. This Flix page will ask you to fill in the Mac address and URL link for the IPTV service. When you subscribe to an IPTV service, it will send login details and a URL, sometimes called an M3U link, to the email address you used to register. It will look something like the example below:
http://013tv.com:8080/get.php?username=test-65927c&password=e657&type=m3u_plus&output=ts
8. After adding the information, click the Send button and you are good to go.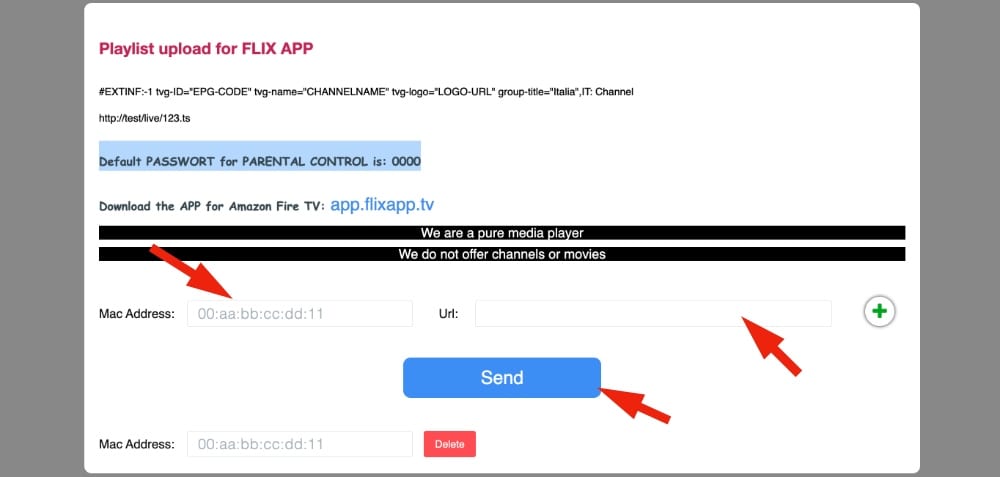 9. Open Flix IPTV on your FireStick and you will see the connected IPTV provider in the app.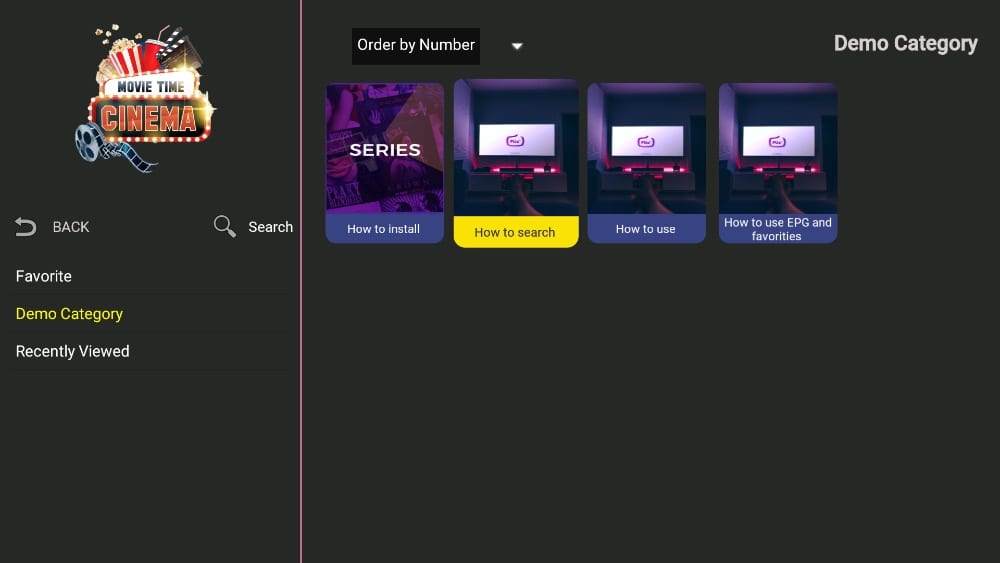 Now that you have added the IPTV provider to Flix IPTV, let's take a look at all the Flix IPTV features that can improve your streaming experience.
HOW TO ACCESS FLIX IPTV ON FIRESTICK
Flix IPTV is an amazing app, so chances are you'll use it frequently. The new FireStick interface only allows you to access six apps from the home screen. Let's make Flix IPTV one of those six.
1. Press and hold the home button on your FireStick remote.
2. Select Apps.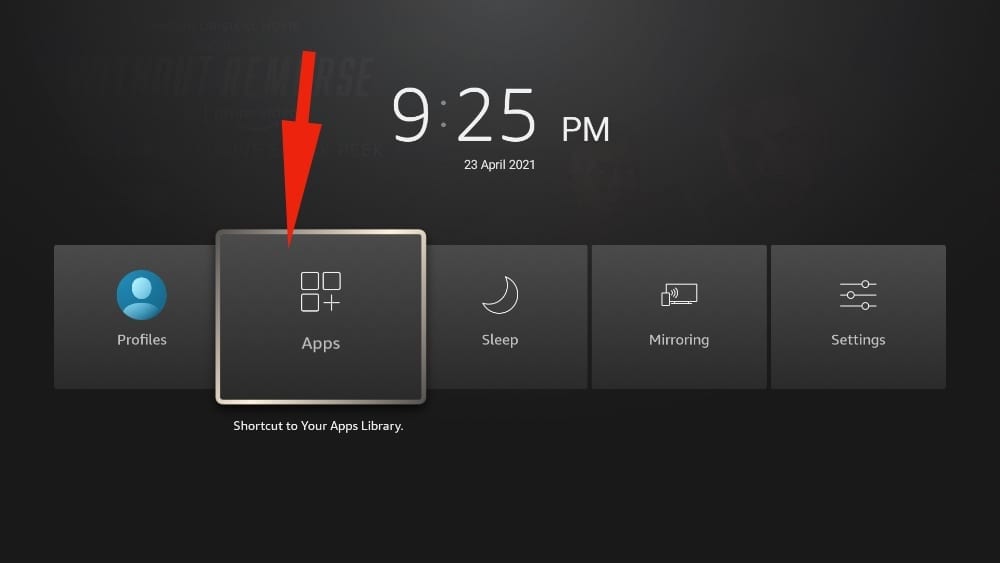 3. Scroll down to Flix IPTV and press the options button on your remote. Then select Move.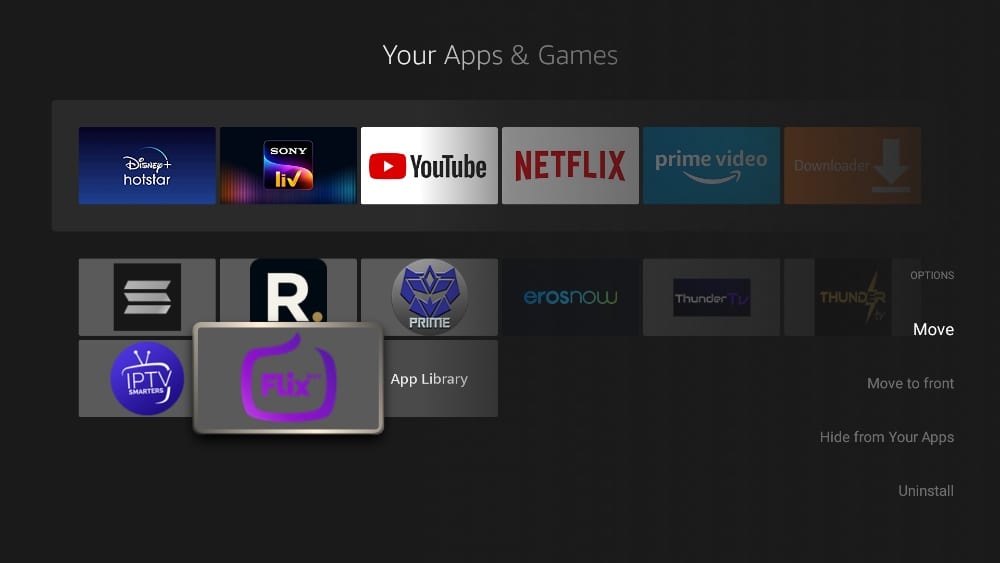 4. Place the app in the top row. To finalize its position, press the select button on your remote (the round button in the center of the directional buttons).
You can now comfortably access Flix IPTV from your FireStick home screen.
QUICK OVERVIEW AND FEATURES OF FLIX IPTV
Flix IPTV offers a multitude of useful features. The features discussed below can be found by going to Settings within the app.
Multiple languages support: Users can choose from over 17 languages. Simply head to Settings and select Change Language.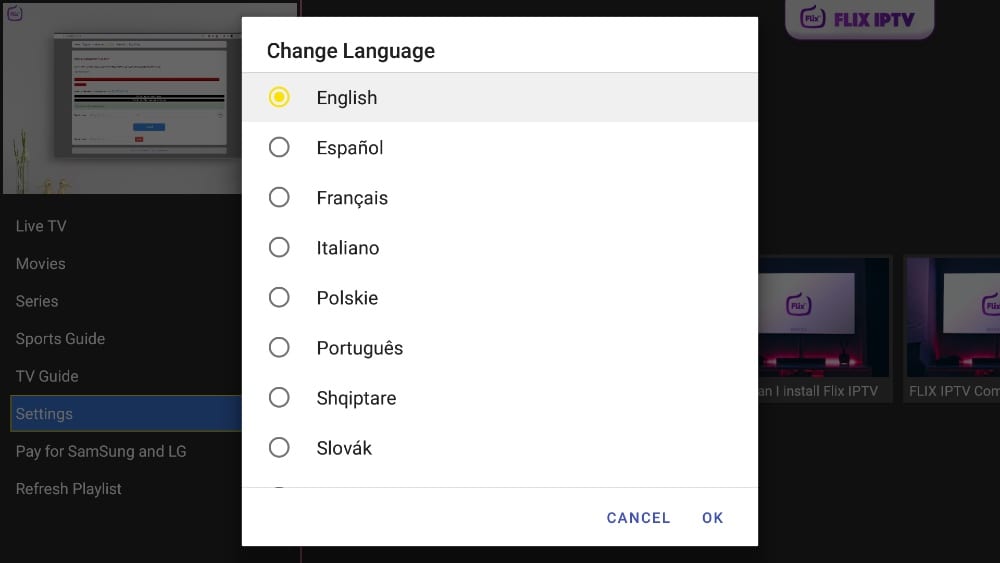 Theme engine: Not a fan of the default theme in Flix IPTV? You can pick a new theme by going to Settings and then Change Theme.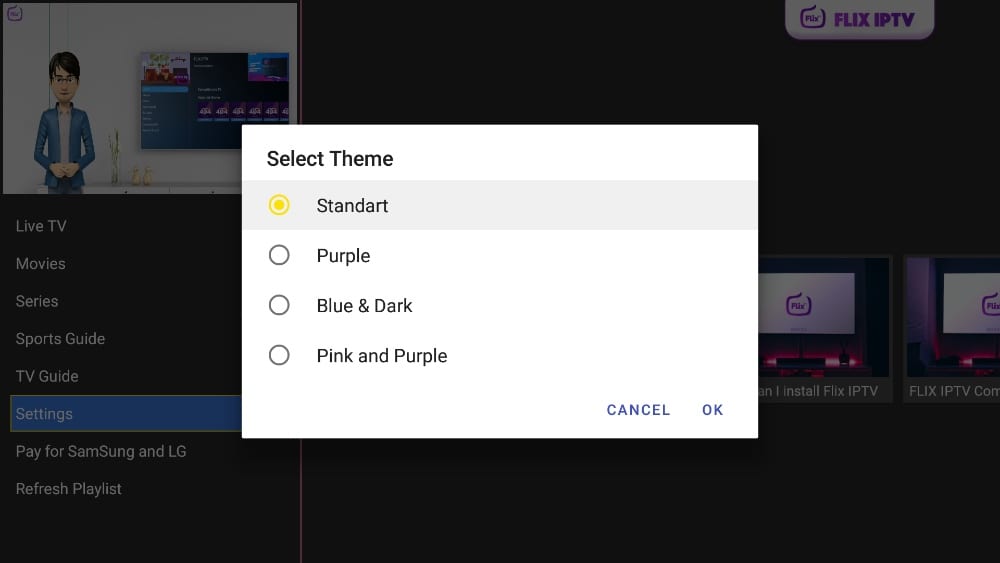 External player support: You can select MX Player and VLC Player as external players in the app. Go to Settings and then Select External Players.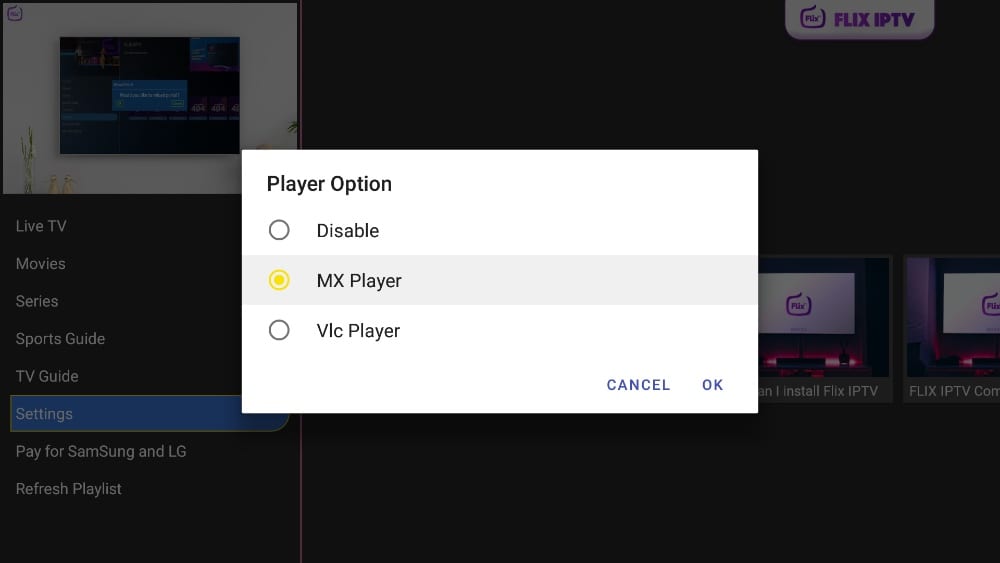 Parental control: Block your children's access to adult content by setting up Parental control in the app, under Settings. The default password for parental control is 0000.
Subtitle customization: Very rarely does an IPTV player offer customization for subtitles. Flix IPTV is one such gem. Go to Settings and then Subtitle Settings to change the size, color, and background of your subtitles.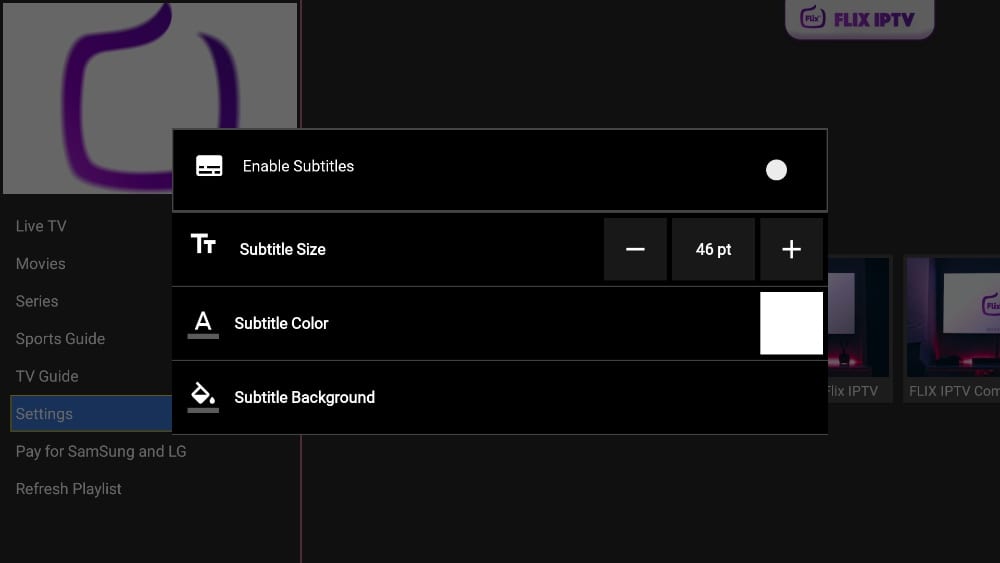 Additional features include creating playlists, changing server, hiding specific categories of live and on-demand content, and more.